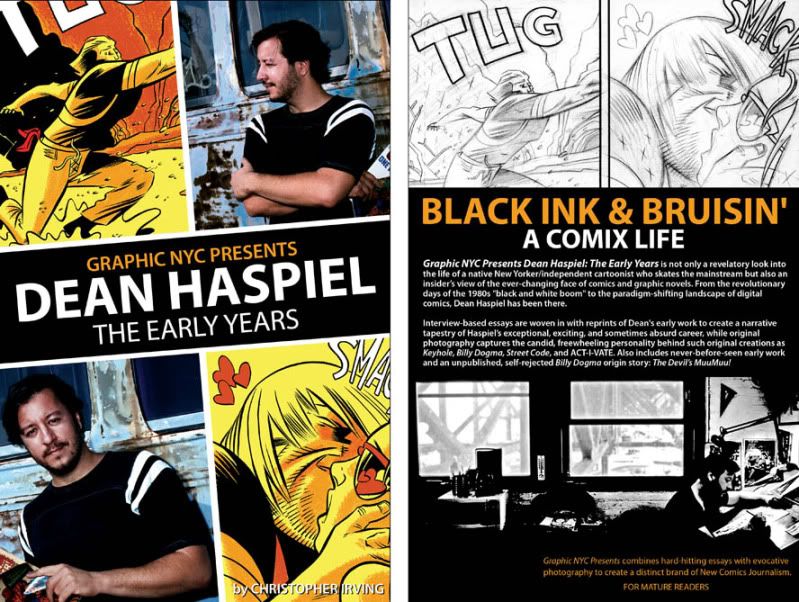 Graphic NYC Presents Dean Haspiel: The Early Years
by Christopher Irving and from IDW publishing is out now. While I'm not an author on it, I did design the front and back covers and provide the photos for the interior, including a centerfold (really!) and a four-page photocomix tribute to Dean. It's also the first book from the Graphic NYC brand which I helped to establish.
The book traces Dean's development as an artist through essay's by Chris and a ton of Dean's early comix work. It's a great read.