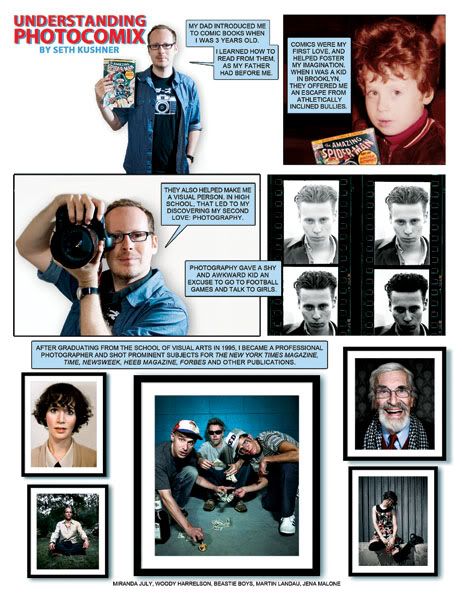 I was asked by
American Photo
magazine to to produce an 8-page meta "photocomic" about myself making photocomix, something I've been doing in my "spare" time for the past two years as the series,
CulturePOP Photocomix
. I decided to title the piece "Understanding Photocomix (a nod to Scott McCloud). I managed to use words and photos to tell the story of how I first discovered photography, first started working freelance for magazine, how I produced my book
The Brooklynites
(with Anthony LaSala), how
Leaping Tall Buildings
came about, and how I learned to combine my loves of comic books and photography into a wholly unique form.
I had only a week to put it all together, and it was amazingly challenging, but I am proud of the results which can be seen at magazine stands and bookstores now