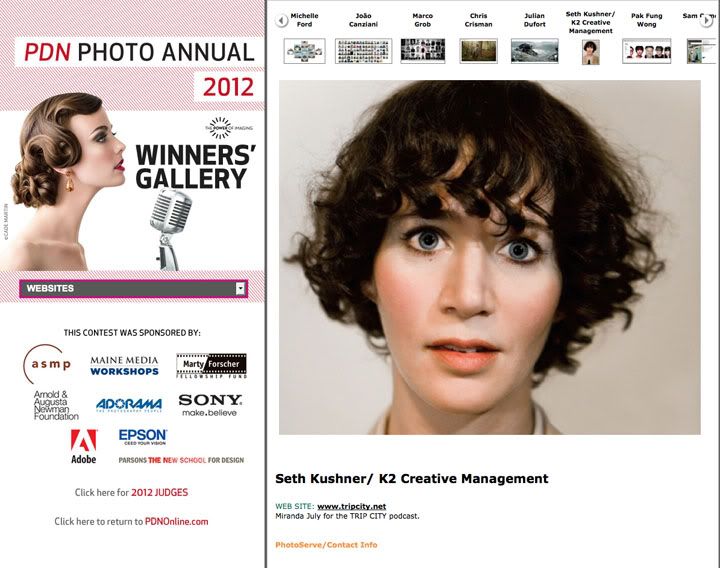 I was chosen as a winner in the
2012 PDN Photo Annual
in the websites category for my portrait of writer/director/actress Miranda July. I'd been selected twice previous, in 2001 and 2006, and it's always a great feeling to be recognized for my work.
The photo was shot for the
TRIP CITY Podcast
. Miranda was an interesting subject. She seemed very uncomfortable, which seemed a bit off to me, since I pride myself on making my subjects feel comfortable, but gladly the awkwardness led to what I believe is a compelling portrait.