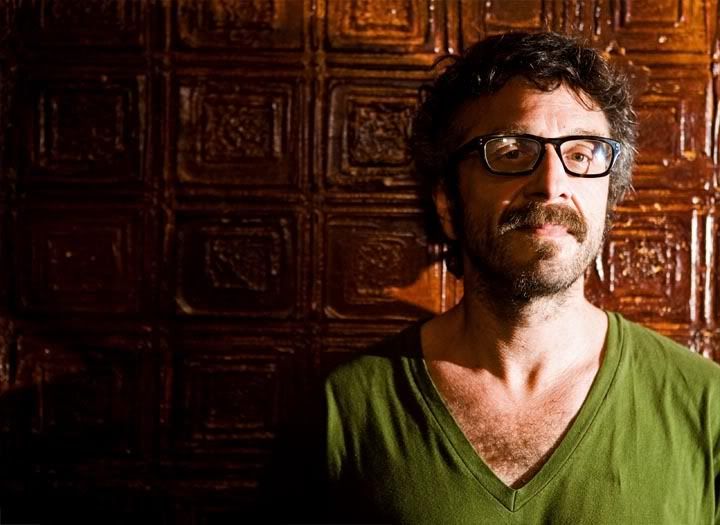 I first met comedian Marc Maron about 6 or 7 years ago when I was assigned by Heeb Magazine to shoot him for their Heeb 100 issue. At the time, Maron hosted a show on the Air America radio network and I wasn't at all familiar with him.
Last year, I became addicted with Maron's
WTF podcast
, an interview-based show recoded in his LA garage, where he chats in-depth with comedians. His brutally honest humor and frank discussions have me and many, many others checking back every Monday and Thursday, when new episodes are posted.
Recently, I saw Maron had a live broadacast scheduled at the Bell House, here in Brooklyn, and I thought he'd make a great CulturePOP Photocomix subject, so I emailed him at the old address I had from years ago to my great excitement, he quickly responded and plans were made through his publicist.
Maron had a full schedule planned for his visit to Brooklyn, so I was only given 30 minutes before his show to make it happen. Myself and my friend/studio-mate/CP editor and fellow WTF fan, Dean Haspiel worked up a series of questions which would lead Maron to give us the quotes we'd need for the text and we worked as a tag team (like Iron Sheik and Nicolai Volkoff) to get 15 minutes of solid talk out of him. He gave us the goods, being his usual caustic, honest and self-deprecating self.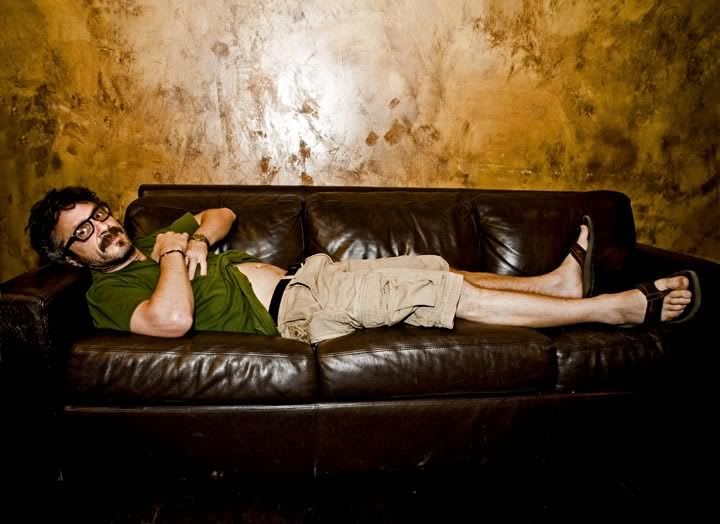 For the shoot, I walked Maron through several locations at the Bell House, very quickly in order to be sure to get the variety of visuals need in order to make a proper photocomix profile. He was a great subject for me giving me a range of poses and reactions and also being spontaneous, as seen in the preview photos here.
Maron was a great 'get' for project and I look forward to showing the full piece in a couple of months. For now, I'll post a few of the more straight "portraits" from the session. More soon.