I recently did a shoot for the CD cover of Orthodox Jewish Hip-Hop artist,
Eprhyme
.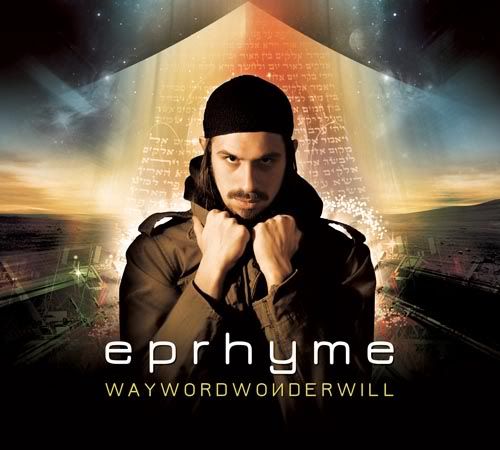 CD cover design design by
Shmoo
.
About the artist-
Eprhyme spits rhymes designed to refine the mind of the listener. Kabbalah, psychology, politics, and party rocking are intertwined with elements of jazz, funk, klezmer, and middle eastern music to create a powerful and poetic plea for peace, justice, joy, and unity.
Eprhyme has built a reputation as a dynamic performer and inspiring lyricist, appearing on stage with a diverse cross-section of artists from Del tha Funky Homosapien to Matisyahu. Eprhyme's upcoming album, "waywordwonderwill", is a kaleidoscopic cultural exchange program for mystics, punks, & b-boys. Jam packed with up-tempo conscious club cuts like "punklezmerap" and spiced up with middle eastern dance hall drum line mash ups like "shomer salaam"; "waywordwonderwill" is evidence of a living tradition.
Eprhyme's debut solo album, "waywordwonderwill", will be released on
Modular Moods
/
Shemspeed
in the fall.