This past weekend I attended the
Chiller Theater
in Parsippany, NJ. It's a twice-a-year gathering of fans and autograph hounds there to meet their favorite personalities from film, television and pop-culture. The guest line-up is is always an eclectic mix. I attended the con a year and a half ago and took portraits of
Diff'rent Strokes
star
Gary Coleman
, and horror movie hosts
Elvira
and
Zacherle
.
From the work I created back in 2007, I decided that a series of portraits of personalities at fan conventions might be interesting. Many of my subjects at these cons would be the stars of yesterday, who evoke great memories in many, but perhaps hadn't been seen in a while.
So with press pass in hand and my trusty intern Zach at my side, I set out to start a new body of work this past Saturday.
I see it as there are two aspects to the photos-
1 - The close-up portraits, with the subject isolated from their surrounding, which allow the viewer to get a good look at and study these people who haven't really been seen in this light for a while.
2 - At their table with their merchandise strewn around them, which I think comments on celebrity and fame in general, and on former glory and nostalgia.
I took a LOT of photographs, so I'll be posting them in parts over the next several days. The first batch are below. Feedback would be appreciated!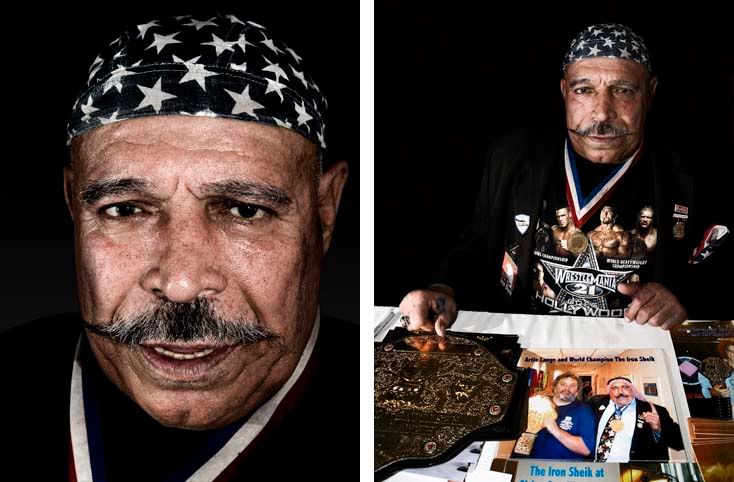 The Iron Sheik
, former
WWF
wrestler and frequent
Howard Stern show
guest.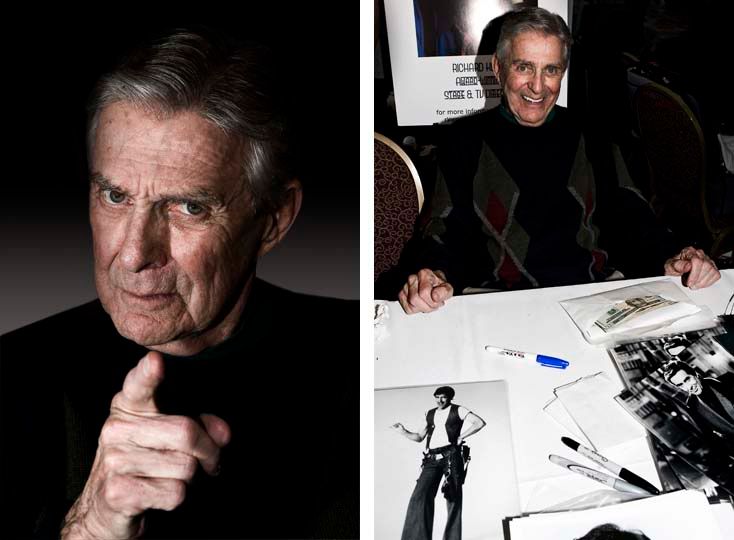 Pat Harrington, Jr
., Schnieder on the 1975 sitcom
One Day at a Time
.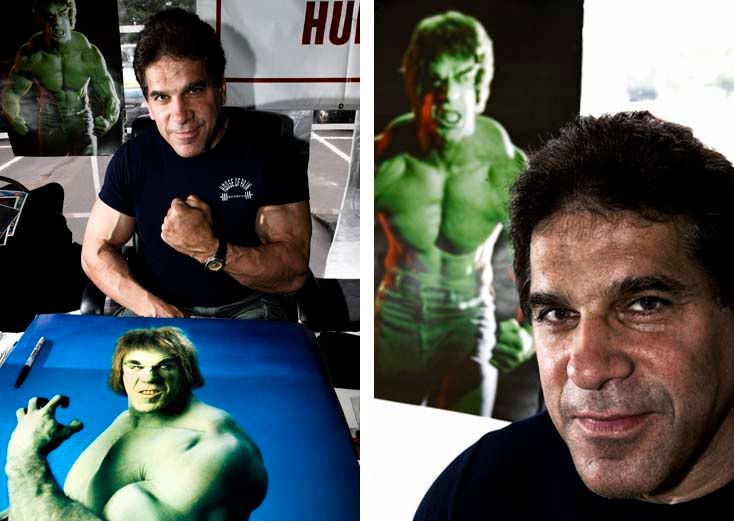 Lou Ferrigno
,
The Incredible Hulk
from the 1978 TV series.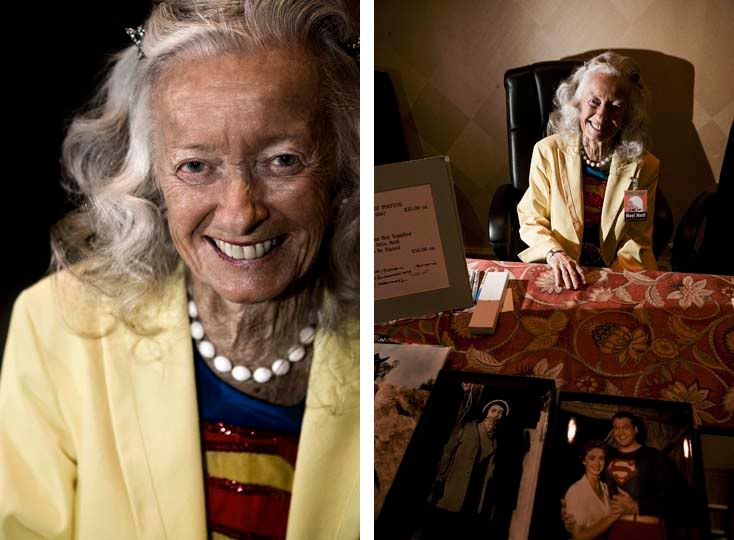 Noel Neill
, the original
Lois Lane
in the
Superman
movie serials and TV show.
Tiffany Taylor
,
Playboy
playmate.
Carel Struycken
, The Giant on
Twin Peaks
, Lurch in
The Adams Family
movie, Mr. Homn on
Star Trek: The Next Generation
.
More tomorrow.