I'm back from vacation and moving forward with the new project. Yesterday's session was with one of my favorite subjects,
Molly Crabapple
. This was my third time shooting Molly, and I think most successful. Thanks to Joi at
Lucky Cheng's
for allowing us to use the space. Check out Molly's and
John Leavitt's
delightful online strip,
Backstage
.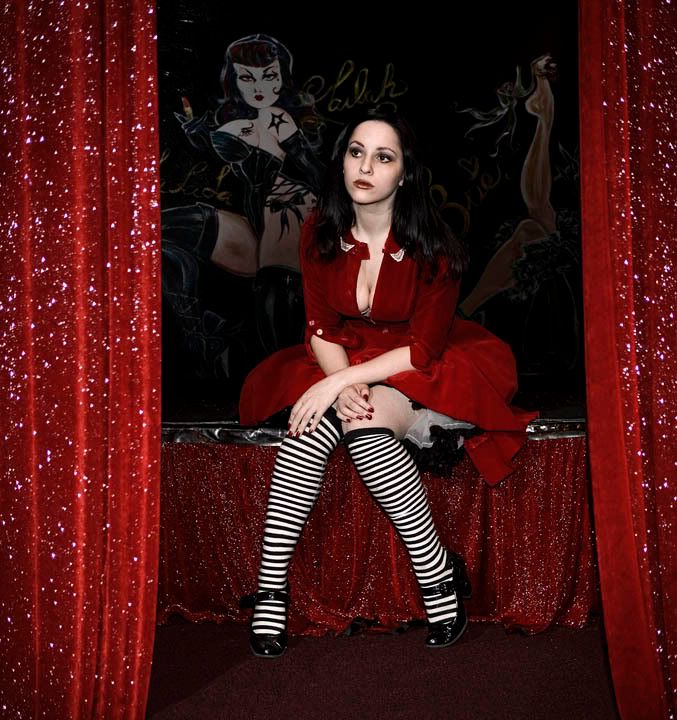 Many more of shoots coming up in the next few days.