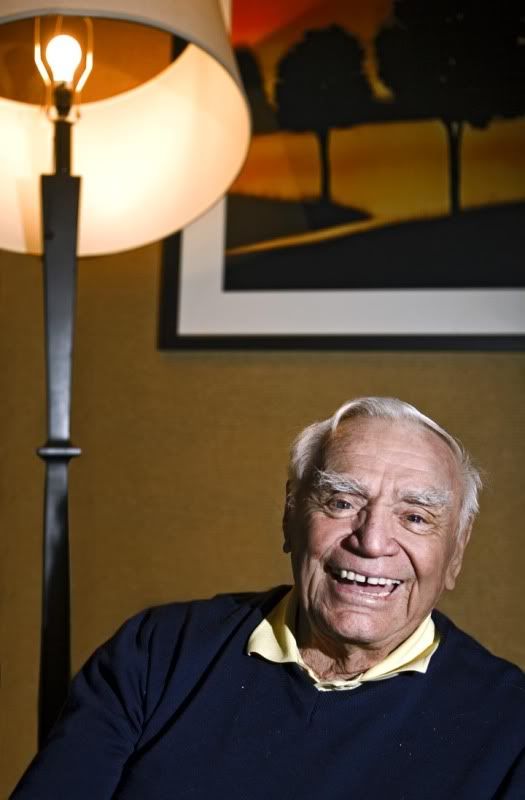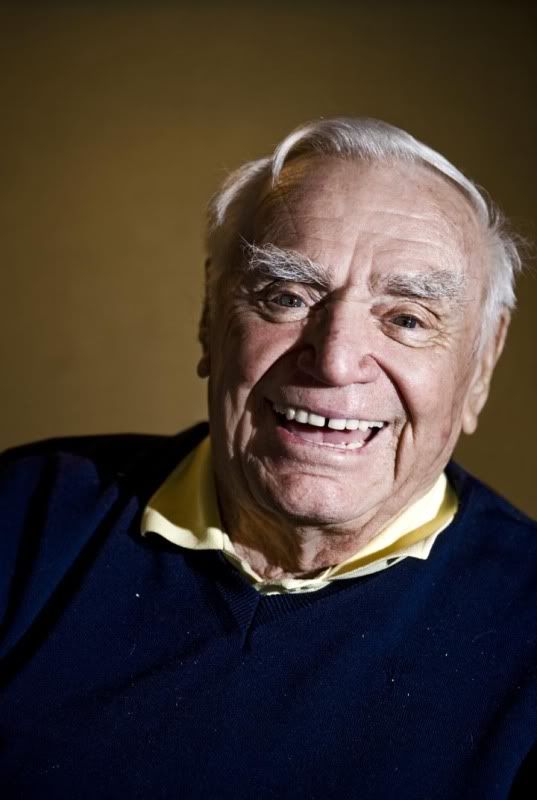 I spent Saturday at the
Chiller Theater
out in NJ, continuing my Icons of Fandom series. I'll post more this week, but for now, here's my portraits of
Ernest Borgnine
, an actor whose career has spanned six decades. He's best know for his role in the 1955 film
Marty
, for which he won an Oscar, the 1962-66 series
McHale's Navy,
as well as in
The Vikings
,
The Flight of the Phoenix
,
The Dirty Dozen
,
Ice Station Zebra
,
The Poseidon Adventure
,
The Black Hole
and
The Wild Bunch
.
Part of the limitations of this series has been the short amount of time I get with each subject and the convention center/hotel environments which have led me to do very close shots with obscure backgrounds. The pulled back shot above gives me some much needed variety, I think and gives the impression of a living room, even though it was actually a hotel ballroom and a line of over 100 people were waiting for autographs just to my left.