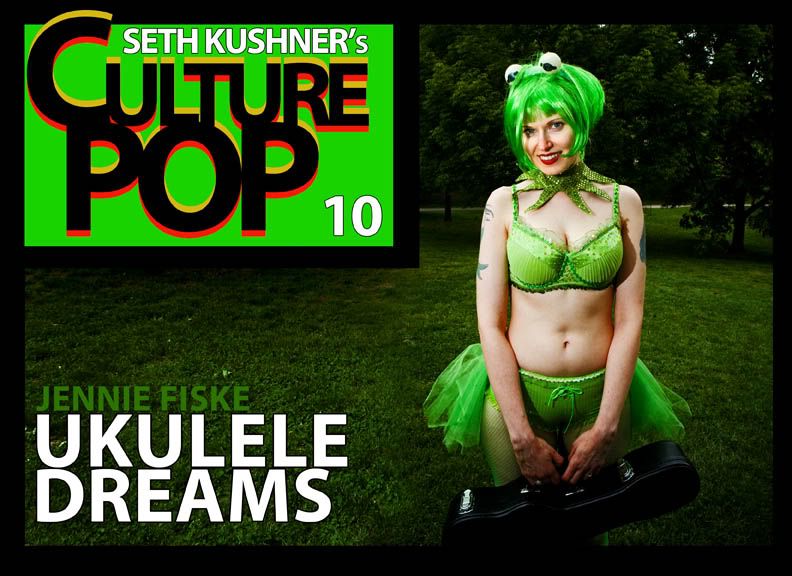 This week's edition,
Jennie Fiske: Ukulele Dreams
, tells the story of a woman who dreamed of being a musician and recently made that dream a reality playing a most esoteric instrument, and wearing green flippers.
See it
HERE
.
Thanks to Joe Infurnari and Dean Haspiel for recommending Jennie Fiske as a subject.
One of the greatest things about doing what I do, is how each experience and subject is a learning experience. Interesting, only two weeks after meeting Jennie, I had the opportunity to discuss the ukulele on a different photoshoot, and I came off as a near authority! Can't make these things up.
Please come back next week for the penultimate edition of what I'm referring to as "season-1" of CP, when you'll learn of a woman's relationship with a bridge.