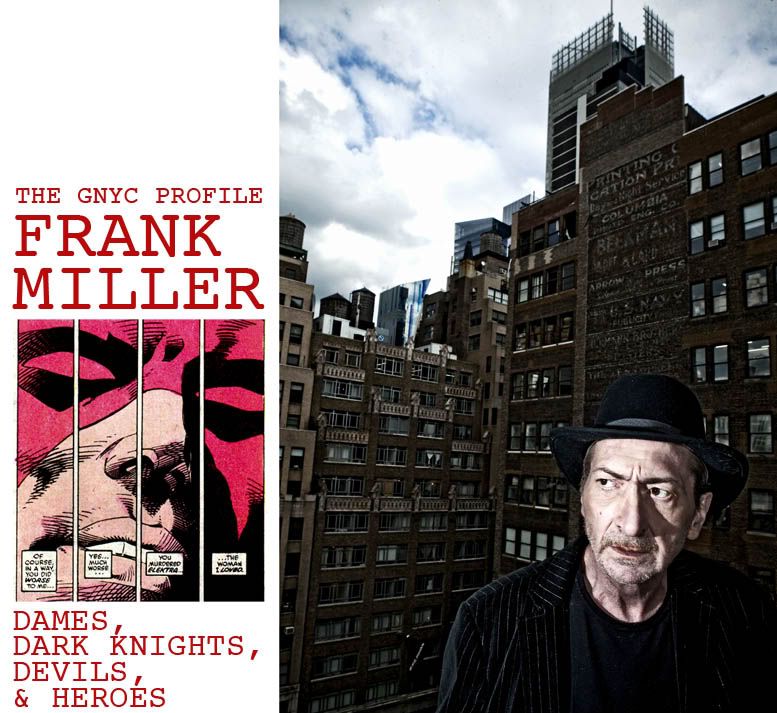 It was about two months ago when our
Graphic NYC
project finally took Christopher and I to Hell's Kitchen to meet Frank Miller. Back when I was nine, and first developing my weekly comics habit, Miller and Stan Lee were the first names I knew in comics.
I had met and photographed Frank before, on the same day I got dumped by a girlfriend, back in 2002. It was a memorable day.
Arranging this recent session took some doing. Over the past two years, Frank's been busy directing movies (
The Spirit
) and commercials (Gucci Guilt) and who knows what else, so he's been difficult to nail down. But, we're making a book on the history of American comics, so giving up on Frank was never an option.
Our day at Frank Miller's place was a great one for the project. Christopher had an epic interview with the creator in his studio, while I was serenaded by Frank's girlfriend, Kim while she played the piano in the living room.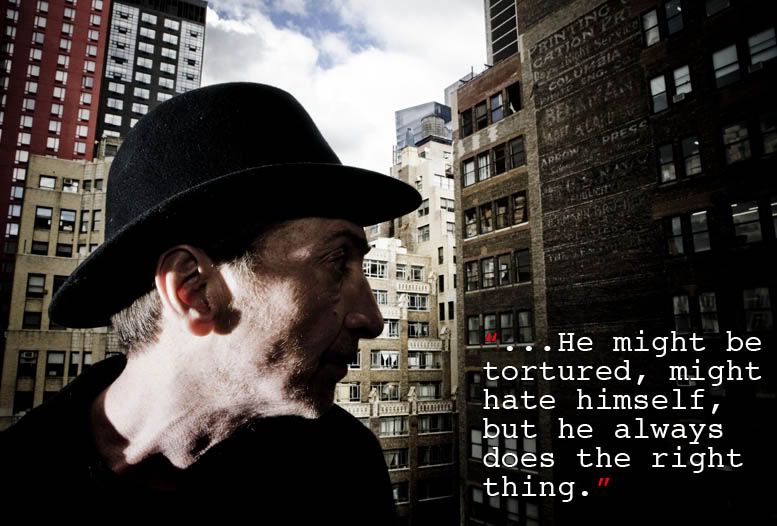 There were two parts to my shoot. The first was in Frank's studio, and the second were on his balcony, overlooking Hell's Kitchen. The same Hell's Kitchen Frank had his Daredevil bounding over water towers and through alleys during his legendary run one the character. It was perfect.

Frank was a great subject, as he was for me back in '02. I like to think my photos of him are revealing. He gave me a mixture of patented Miller mugging, and some real vulnerability.


A note about my photos used in the profile: In attempting to keep Graphic NYC fresh, I decided, starting with this profile, to create an "opening piece," utilizing my portrait, Chris's title and a piece of the creator's art. I want it to feel more like a magazine profile and less like a blog. I've also began running pull quotes over the additional photos. It's an experiment which I think works, and will continue in the future.