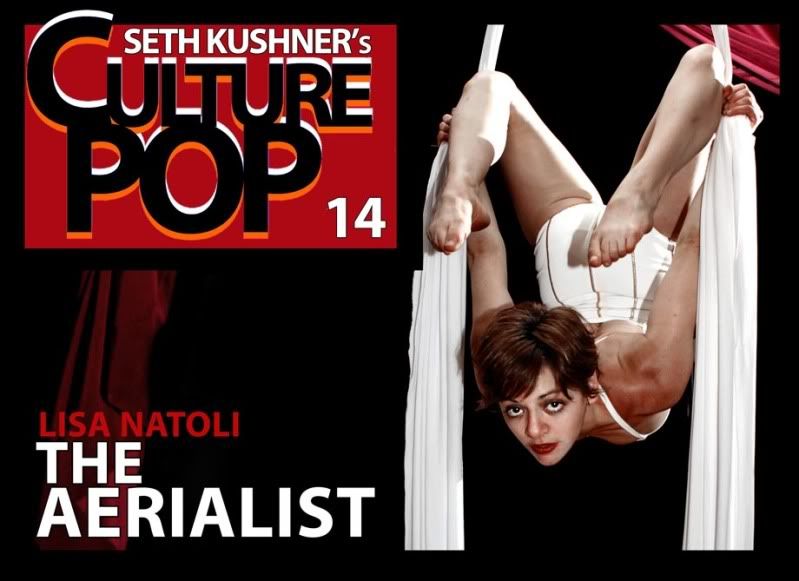 CulturePOP: Photocomix Profiles of Real-Life Characters
Season 2 continues today with a Photocomix profile on Aerialist Lisa Natoli.
I met Lisa a couple of years back through her boyfriend, cartoonist Mike Cavallaro and she's been on my mind since beginning this project. My concept for this piece was to play with the whole 'secret identity' angle. There's the Lisa who waitresses at a restaurant and the Lisa who can fly through the air, but which one is the "real" Lisa? Or, are both simply aspects of a greater whole?
See it here -
http://activatecomix.com/104-14-1.comic
If you like to go back and read from the first chapter -
http://activatecomix.com/104-1.comic
Comments welcome and appreciated, as always. Hope you enjoy it!