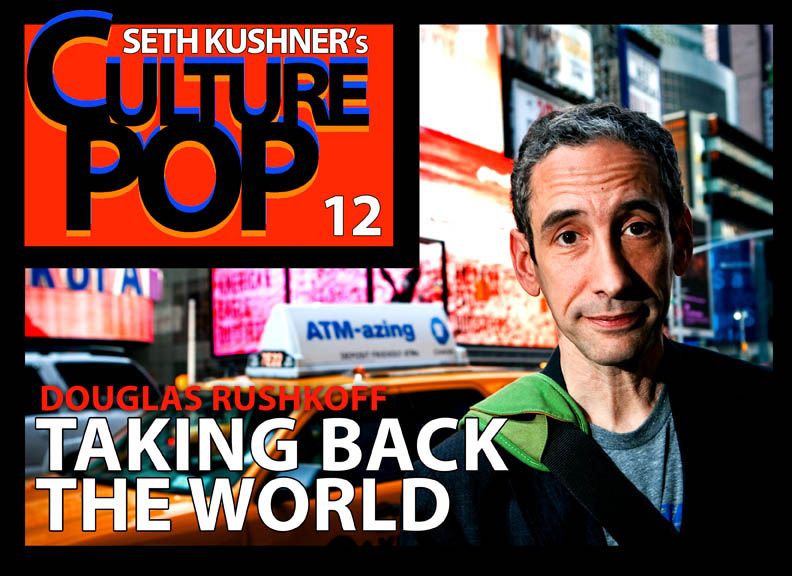 Thanks for continuing to follow my experimental webomic,
CulturePOP: "Photocomix Profiles of Real-Life Characters."
This installment actually ends what I'm referring to as "Season-1." Thanks to all who have been following these photocomix. They've been a blast to work on, and I'll be doing more for a September relaunch.
This week's edition,
Douglas Rushkoff: Taking Back the World
, is the story of an author and media theorist and his thoughts and ideas on currency and corporatism, how our society has come to be defined by corporate culture, and how we can as people can take back the world.
See it here -
http://activatecomix.com/104-12-1.comi
c
If you'd like to go back and read from the first chapter - http://www.activatecomix.com/104-1.comic
I'm particularly proud of this last piece and not just because of the huge undertaking involved in it technically. The work of Doug Rushkoff has been of particular interest to me lately, so I'm glad to be able to help spread his ideas.
Thanks to
Jeff Newelt
for his help with making this piece happen and for his help with the editing and for hyping it. Thanks to
Dean Haspiel
for all the time spent working on editing this with me, and for his comix advice. A special thank you to Doug Rushkoff himself for committing so much of his time to collaborate with me and for believing in this experimental approach to profile and storytelling.
Comments welcome and appreciated, as always. Hope you enjoy it!