One of proudest accomplishments is
The Brooklynites
, the book I did with writer Anthony LaSala. It's been two and a half years since it was released and it's still something people often bring up to me.
Anthony and I worked on the project for over three years and photographed and interviewed over 300 subjects, with only about 200 making it into the final book. We've often talked about how we had enough left-over material for another book, but with both of us moving on to other projects, that's not something I see happening anytime in the near future.
I thought it might be interesting to post a few of the outtakes here, for anyone interested. I might even post some more, from time to time.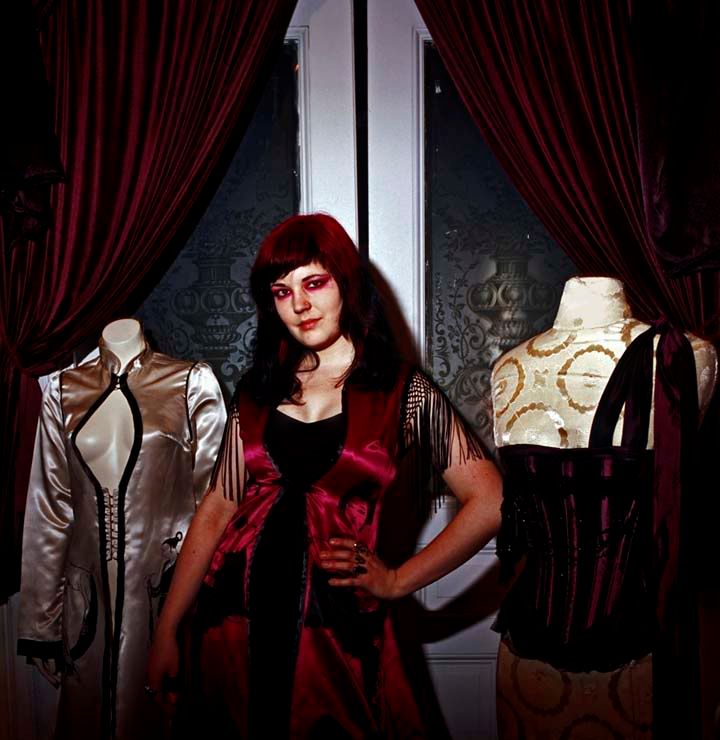 Veritee Hill, 24
Fashion Designer
"I originally lived in England and moved to Brooklyn in 2002 after living in South Carolina. I came here because it was time to leave my family and pursue a career in fashion. I got a place with my best friend on 17th street in Park Slope and the first time I saw it I couldn't believe how tiny it was. But I was very happy to have my independence."
Photographed in Park Slope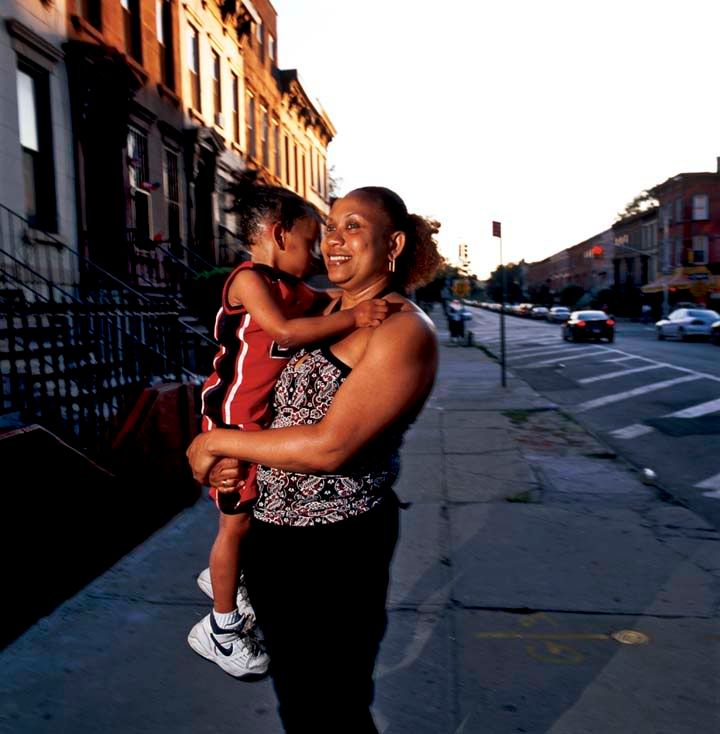 Judy Gibbs, 44; Mali, 3
Mother; Son
"We have been on this block for 36 years. We've seen all the changes. When I saw a Radio Shack open I up I couldn't believe it. I used to say that when you saw a white man running through Bed-Stuy, he was running for his life – now he is jogging. I feel so at home and so safe here. When I walk home from the subway and the bus someone once told me that I could make a fake hand and hold it up because I say 'Hi' to everyone. You feel warmth here."
Photographed in Bedford Stuyvesant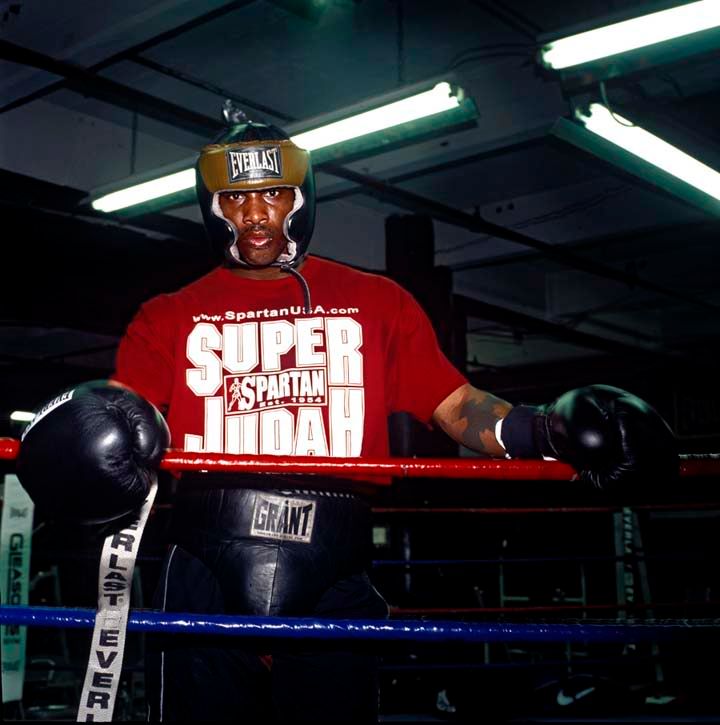 Daniel Judah, 27
Boxer
"People from this city used to tell everyone that they were from New York. Now everyone says I'm from Brooklyn. Brooklyn is #1. But this place wouldn't have meant anything to me without having my brothers around. Growing up with them and just sharing everything with them and my family – that made the Brooklyn experience special."
Photographed in Gleason's Gym in D.U.M.B.O.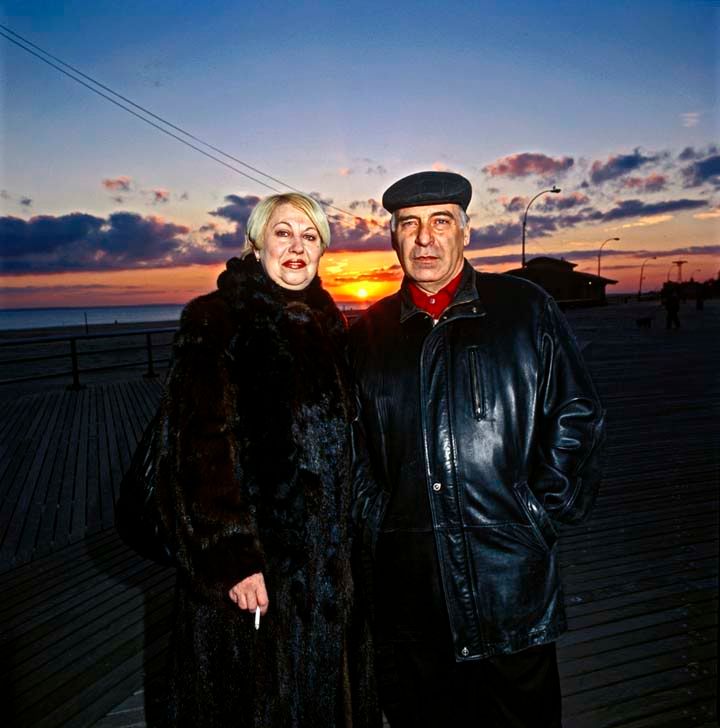 Mikhail Toyber, 58; Stella Toyber
Fisherman
"As a fisherman, living in Brighton Beach is the best. I can fish every morning. Plus I can swim all year 'round. The summertime here is amazing. It's cooler by the water – I don't even need the air conditioner."
Photographed in Brighton Beach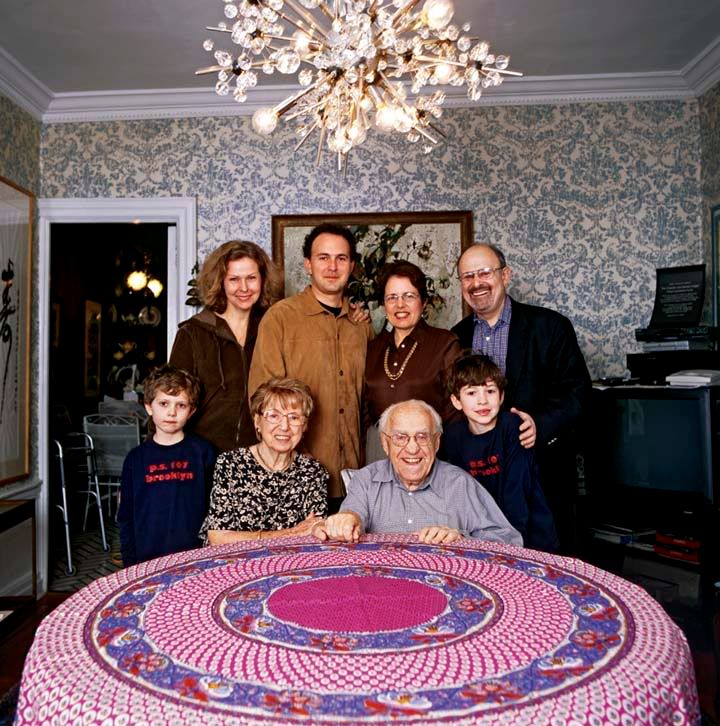 Stanley Kriegel, 96; Charlotte Kriegel, 96; Myra Miller Zuckerbraun, 69; Matthew Zuckerbraun, 70; Stuart Miller, 41; Sharon Seitz, 48; Caleb Miller, 8; Lucas Miller, 7
Charlotte: "I was born in East New York. When my family moved over here, I was about 12, and there were only five or six houses on the block and the street was not paved. There was a skating rink on Ocean Parkway back then as well. And one side of the Parkway had a bridal path. It was very countryish. Even Kings Highway wasn't completely paved."
Stanley: "I was 13 when I moved to Brooklyn. I first moved to Williamsburg. I even remember the address - 558 Bedford Avenue. I was there before it was cool. I made it cool."
Charlotte: "We met in 1932 on April 17th at the Avenue R Temple membership dance. Stanley came over from the Garfield Temple in Park Slope along with four other young men."
Stanley: "By the time I got up the courage to ask her dance it was the last dance of the evening – they started playing 'Home Sweet Home.' I didn't ask her for her phone number – just her last name and told her I would look her up in the phone book. I found her number and asked her to go out with me that Monday night. She said no because she had been out Friday, Saturday and Sunday but she agreed to go Tuesday."
Charlotte: "I made him wait one day."
Charlotte: "My father built this house in 1922. It has only been lived in by our family. Stanley and I moved in here in 1947 after my mother had died. We lived here with my father for a few years and then bought the house from him and here we are. We are very happy we stayed in Brooklyn."
Stanley: "Today Brooklyn really has become a center of the arts. I helped found the Brooklyn Philharmonic Orchestra and I helped make B.A.M. what it is today. A man named Harvey Lichtenstein and I became friendly and jointly converted it by bringing in the arts programs that we have today. I am still on the Board of Trustees at B.A.M. and I am Honorary Chairman at the Philharmonic."
Photographed in Midwood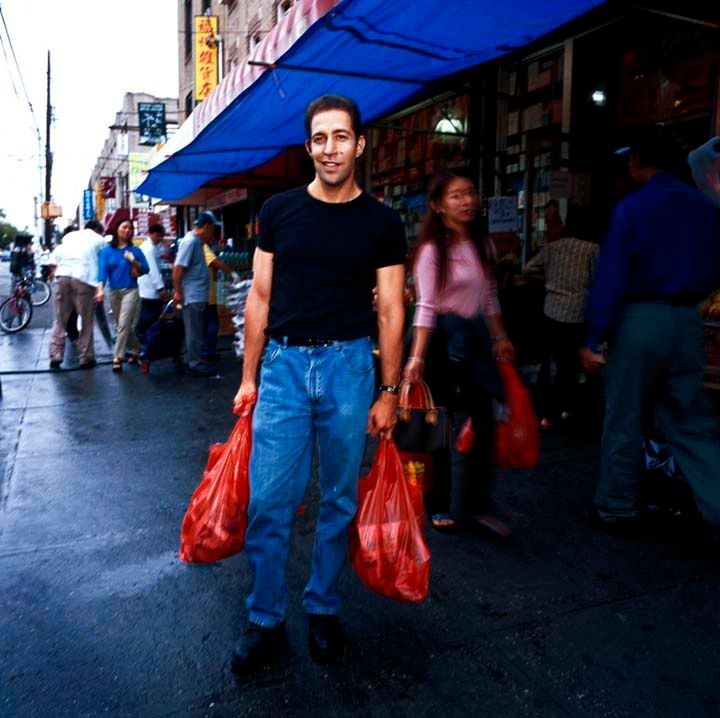 Paul Nison, 36
Author, Speaker and Raw Food Chef

"Brooklyn is so special because the area is cool, the streets are alive and the people are 'Real.' I've traveled all over the world, and in other parts of the world people didn't know who the president of the United States was but they had heard of Brooklyn. It is the most popular suburb in the world for sure and I feel blessed to have grown up here. Everyone loves my Brooklyn accent wherever I go. I don't even have to say anything and many people know I'm from Brooklyn. When they asked I proudly say BROOKLYN."
Photographed in Sunset Park/Chinatown.



Check out the
Brooklynites page
at my "official" site to see more work from the book.