Every week on
GRAPHIC NYC
, Christopher Irving and I post a profile of a comic book creator. Usually, the profile consists of Chris's interview based essay, my portraits, and some examples of the subject's work. This week we did something different.
For the GNYC profile on
Harvey Pekar
, I decided that all of Harvey's quotes should be presented in word balloons, coming from him, in a fumetti (photo comic) form.
Planning ahead, I knew I'd need plenty of photos of Harvey with a variety of expressions, to make this work. Thankfully at the shoot a few weeks back, Harvey delivered exactly what I needed.
The next step was to get Chris's article, isolate the quotes, break them down into beats, and match them with appropriate photographs. It took weeks. But, I made comics out of photographs, which is something I've wanted do do for a long time, and plan to experiment with further in the future.
Sampled below, is one sequence from the piece, where Harvey talks about his experience with David Lettermen.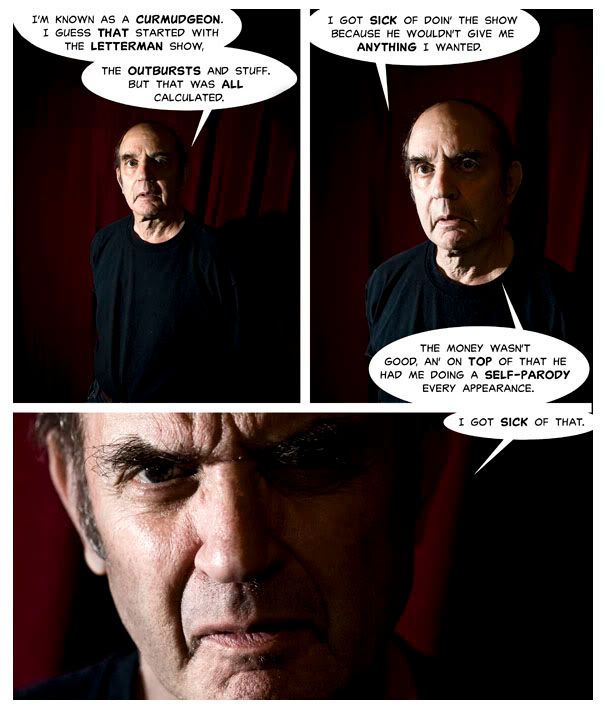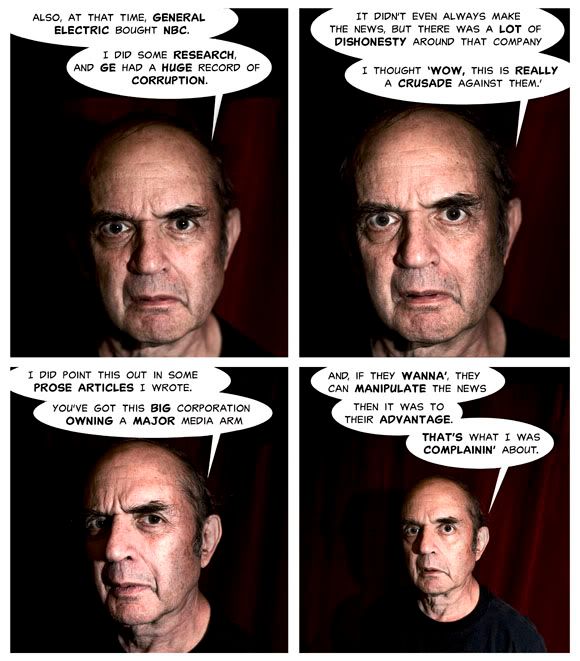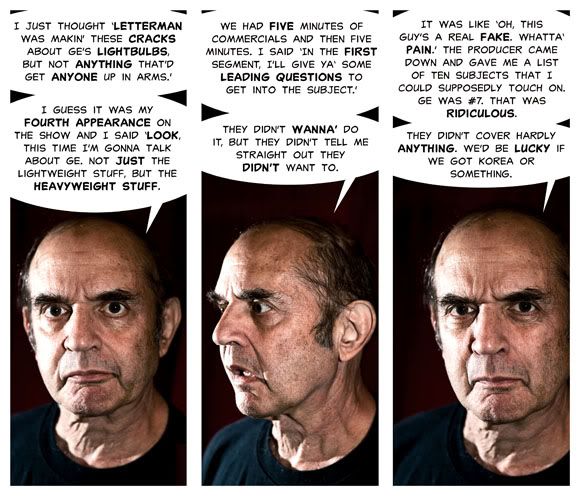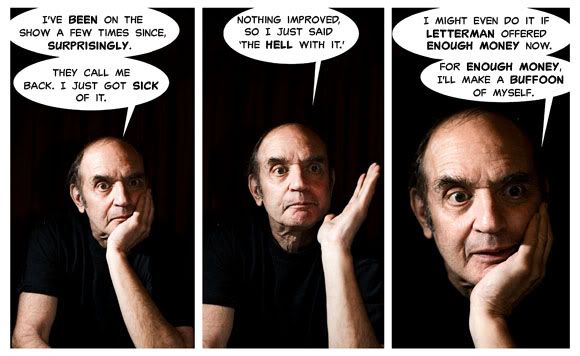 Thanks to my buddies Dean Haspiel and Kevin Colden for their advice and Jeff Newelt for his help.
Please check out the full profile,
American Splendor's Inimitable Harvey Pekar on The Pekar Project
, with much more of my photo sequences.