I was contacted recently by Jacob Covey and Gary Groth from Fantagraphics to photograph cartoonist
Gahan Wilson
for the back cover of his new book collection,
Gahan Wilson: 50 Years of Playboy Cartoons
.
The collection will feature three books uniquely presented in a slipcase with a plexiglass back cover. The concept was to shoot Gahan with his face pressed up against a big sheet of plexi and using that image on the back cover of the book that faces out of the plexiglass, so it will appear that he is trapped in package and pushing through. See below for an outtake-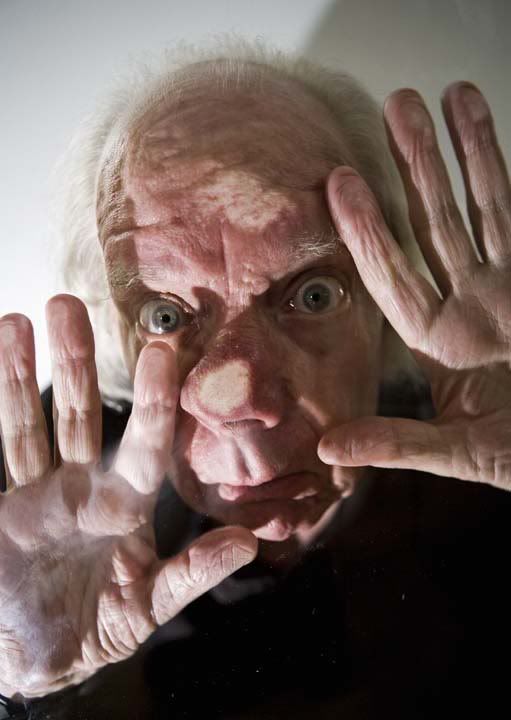 Gahan is of course a perfect subject for my GRAPHIC NYC project, so I will be utilizing the photos for that as well. Christopher Irving will be interviewing him next week and we'll post the complete profile soon.